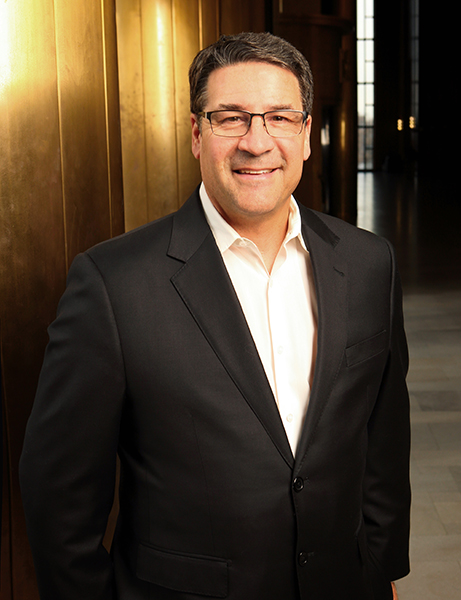 Broker, Founder, CCIM, Commercial REALTOR®, Partner
The Aspen Group was inspired by the desire to provide real estate service in the Central Plains that specialized in commercial development, leasing, property management, business sales, building and land sales, construction management and consulting. Headquartered in Bismarck, North Dakota, the Aspen Group was founded in 1999 by Mathew Reichert (Broker-Partner) continuing his tradition of supplying high quality real estate services to the region.
Mathew has practiced commercial real estate since 1992. Previously, he spent five years employed by Cargill Incorporated in Minneapolis, MN and Beaumont, Houston, TX, where he worked in sales and marketing. His commercial real estate career began in Minneapolis with the Ackerberg Group. Mathew relocated to Bismarck and continued his commercial real estate business with Oaktree Realtors, maintaining his license in Minnesota. Mathew has received his CCIM (Certified Commercial Investment Member) designation, which is a graduate degree level designation in commercial real estate. Mathew has developed retail, multi-family, office and warehouse properties.
Affiliations & Memberships
Bismarck/Mandan Chamber of Commerce Leadership Program (Graduate)
Bismarck Mandan Board of REALTORS®
North Dakota Association of REALTORS®
National Association of REALTORS®
CCIM (Certified Commercial Investment Member)
ICSC (International Council of Shopping Centers)
Ashley Furniture, I. Keating Furniture; BeautyMart; Big Wheel Rossi Auto Parts; Carquest Auto Parts; Checker Auto Parts; Chemlawn; Curves for Women; Georgia Carpet Outlet; Home Depot; Interstate Battery; Jerome Distributing; Office Max; MACs Hardware; Petco; Play It Again Sports; Structural Materials, Inc.; The Tile Shop
Applebee's Restaurants; Chili's Restaurants; Darden Restaurants (Longhorn Steakhouse, Olive Garden, Red Lobster); Erbert and Gerbert's Sandwich Shop; Quiznos Subs; Ruby Tuesdays
Aspen Dental; CHI/St. Alexius Prime Care; Face & Jaw Surgery Center; MedCenter One Health Systems; Sanford Health
Basin Electric Cooperative; Burlington Northern Santa Fe Railway (BNSF); Dakota Carrier Network (DCN); Montana Dakota Utilities; MVP/Missouri Valley Petroleum
Bismarck/Mandan Chamber; Bismarck Public Schools; Mandan Public Schools; Casey Family Foundation; Delta Waterfowl; Ducks Unlimited Inc.; Internal Revenue Service (IRS); Job Service of North Dakota; State of North Dakota; US Census Bureau
Bismarck Title Company; Blue Cross Blue Shield; Edward Jones Investments; Kirkwood Bank and Trust; Progressive Insurance; State Farm Insurance; US Bank Systems
Bismarck Motor Co. (Honda, Hyundai, Nissan, VW); Butler Machinery; Harlow's Bus Co.; Enterprise Rent A Car; Kupper Chevrolet; Roadway Packaging Systems (RPS); Yellow Freight Systems
Gagnon Inc.; Houston Engineering; Northern Improvement Co.; Ulteig Engineers; Westcon Industries
Ideal for a 6,400 SF Restaurant